Last weekend Kevin and I went to Portland, Oregon to attend a former co-worker's 4th Annual BBQ, Pig Roast, and of course TOTAL SOLAR ECLIPSE throw down.
We woke up at 4:30 am on Saturday so we weren't able to do our training in the morning before leaving. But after we got to our hotel in Vancouver Washington we marched ourselves up and down 6 miles on a main street, jet lagged, tired, hot, and with cars constantly whizzing past us and set our fastest consistent walking pace to date, about a 16:30 per mile for 6 miles.  We haven't beat that pace since and our best guess as to how this happened is we were so tired that we just wanted to get it over with, so we hustled to be able to crash at the hotel faster. We haven't set our goal pace for the walking marathon yet but it will probably be around a 16:00-16:30 minute mile.
On our walk we passed a place that appears to offer drive through waxing.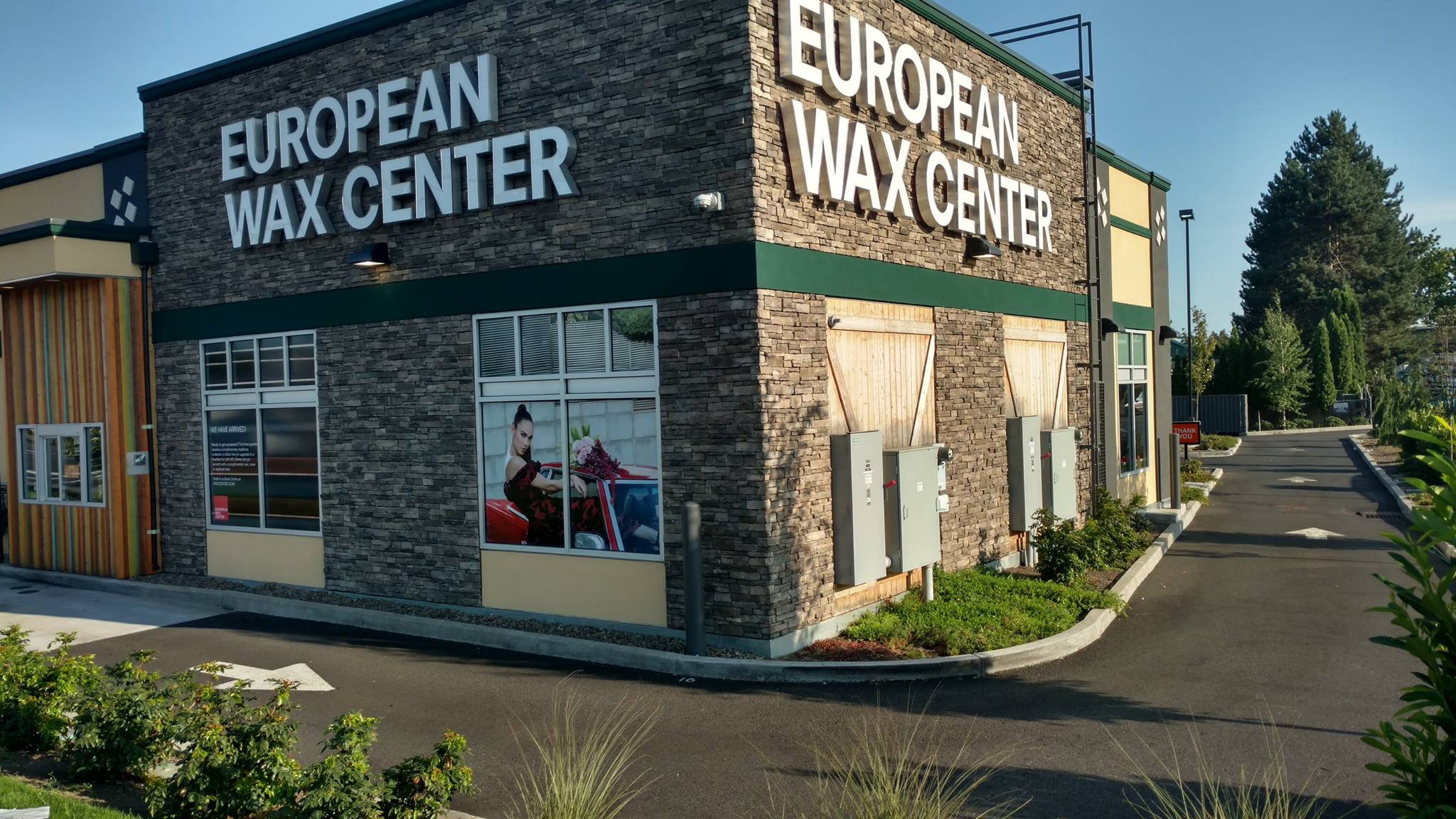 After taking sufficient photos of the drive through waxing place to prove it is real we walked to Panera Bread to pick up some sandwiches to go and crashed for the night.
Hydrating on walks is important.  So the next morning we went to Starbucks to get a skinny caramel macchiato for me and a hot chocolate for Kevin for our 7 mile walk. Don't judge. We were hydrating. We got in 5 miles on the Columbia Riverfront Renaissance Trail and another 2 miles up and down some side streets.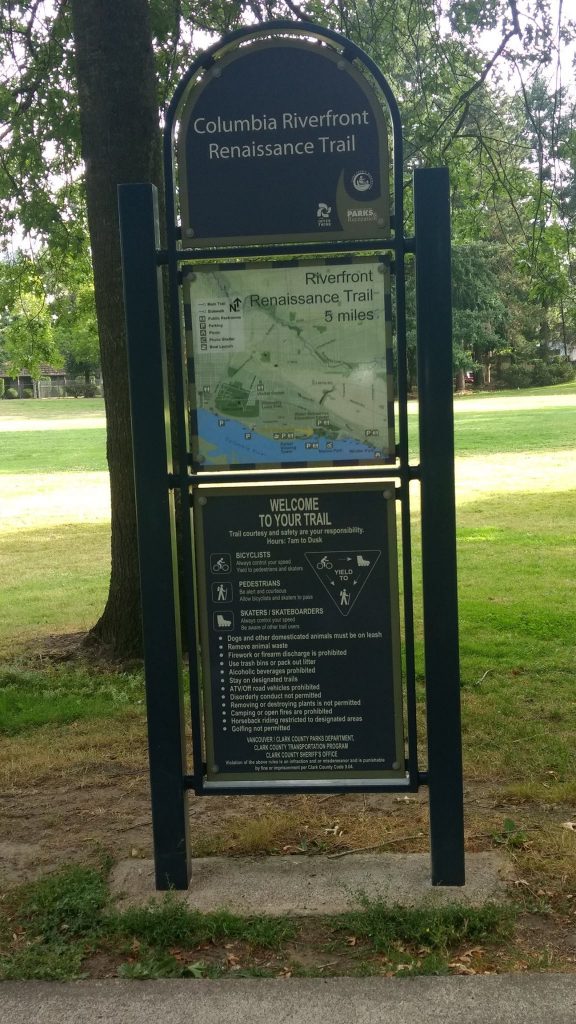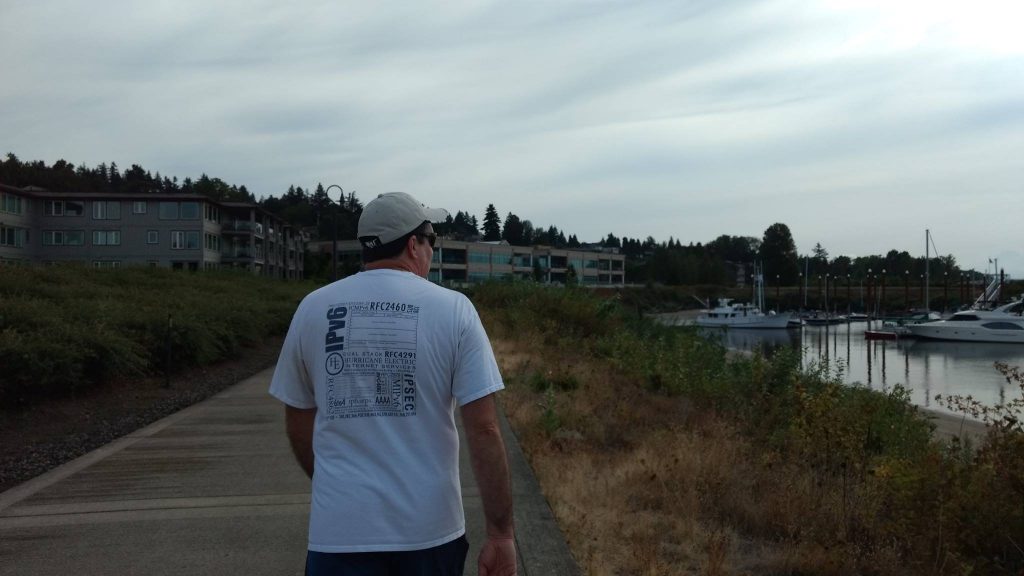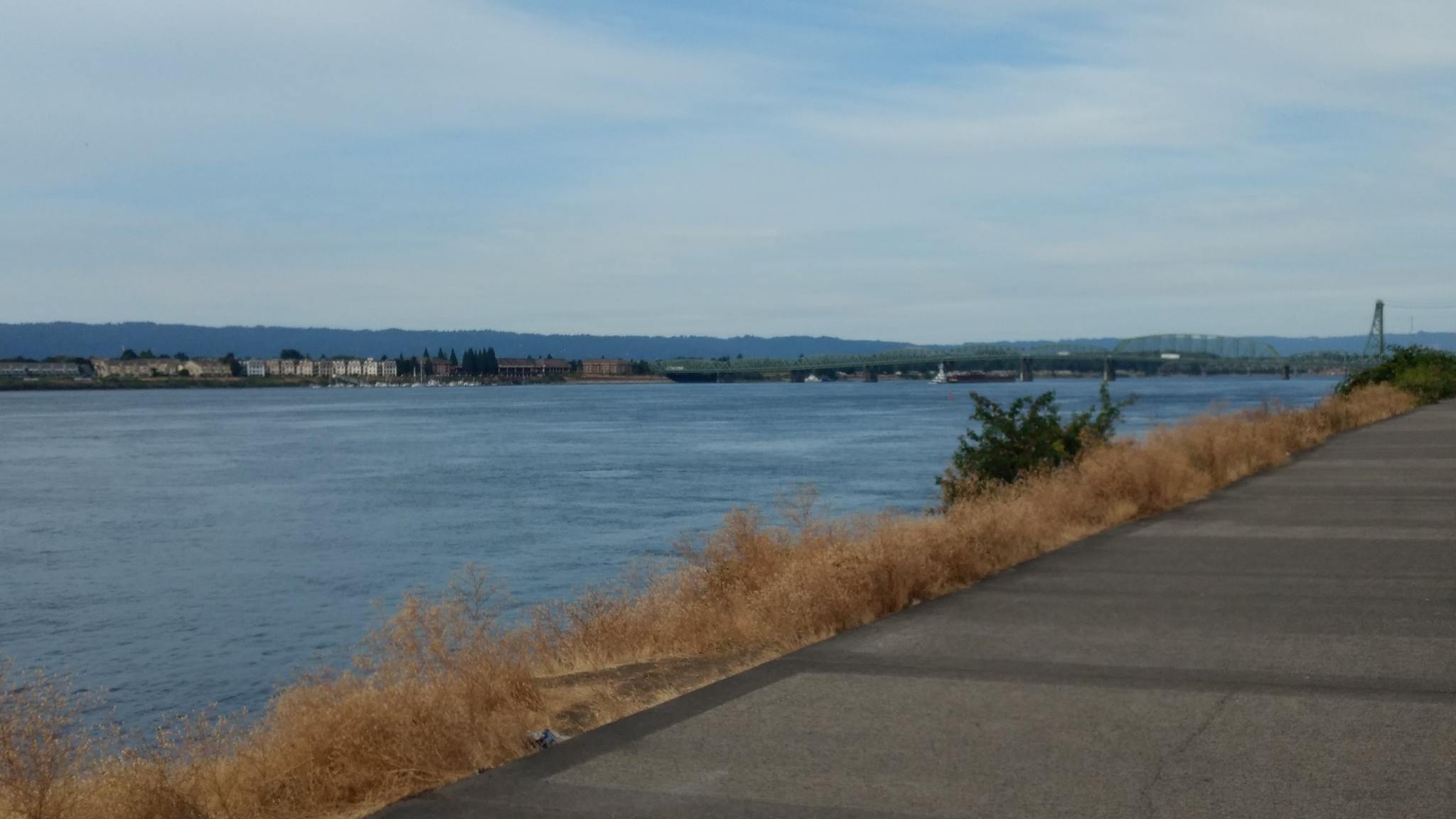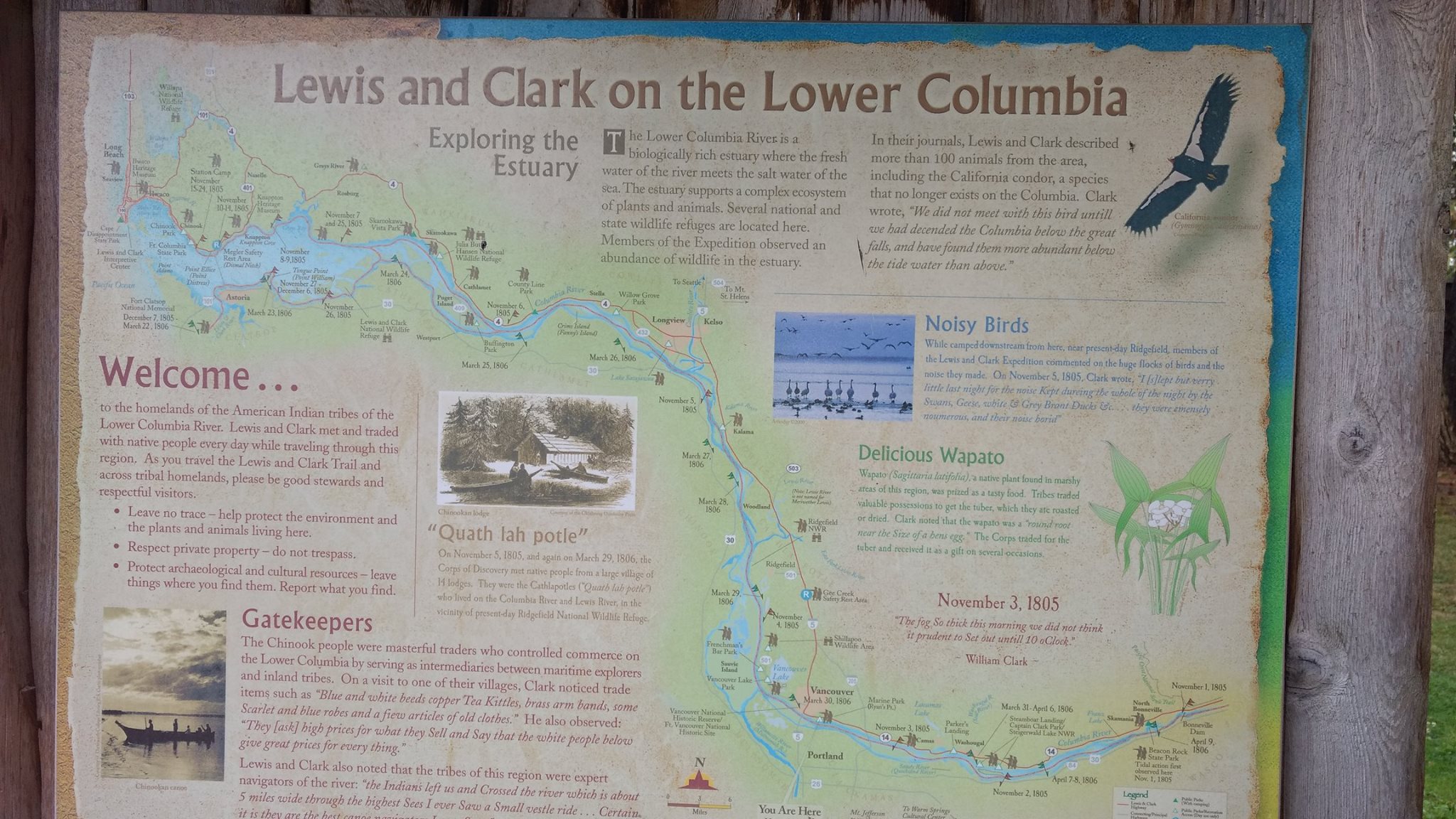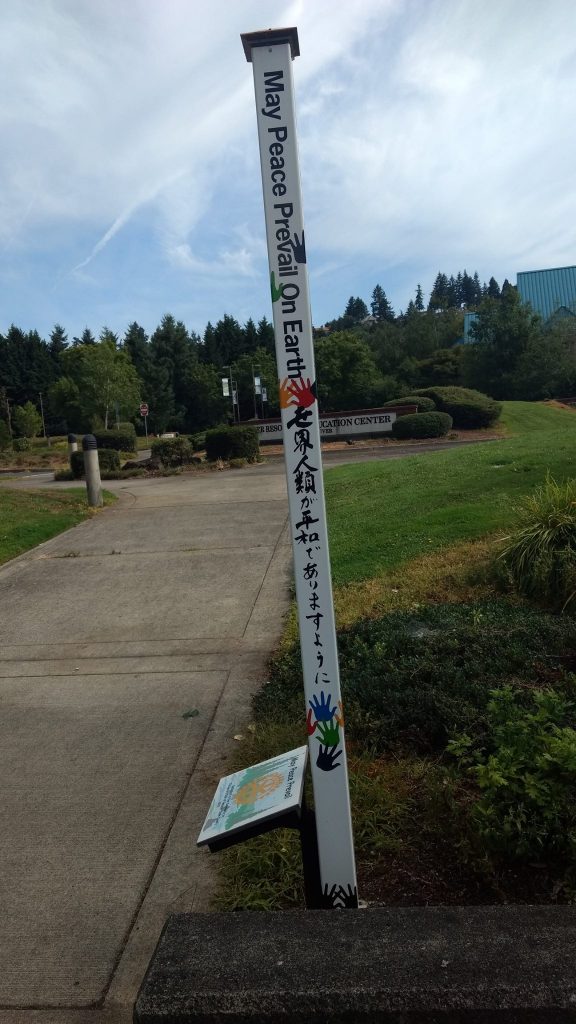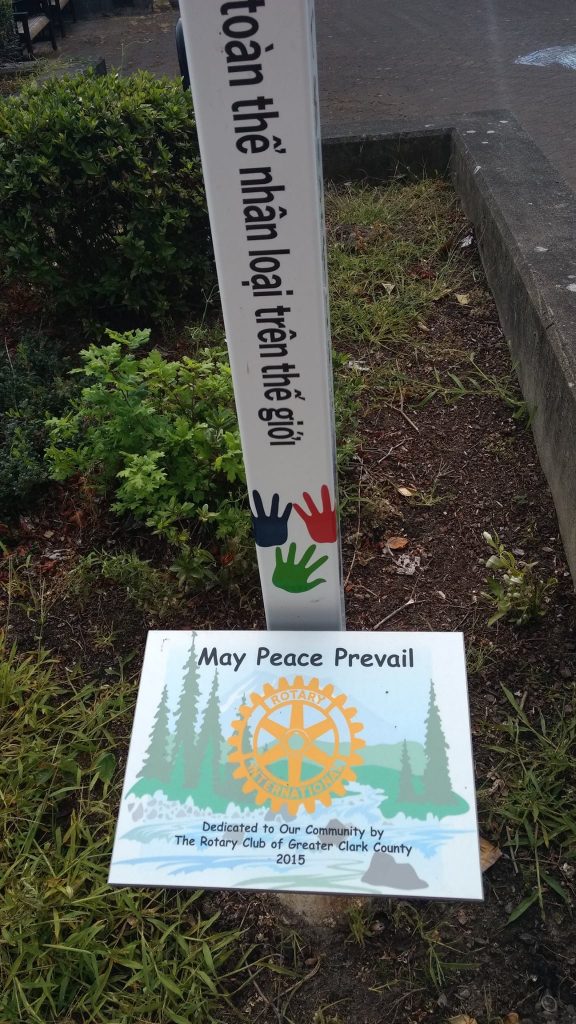 After our walk we grabbed a shower and ran some errands and then met up with a fellow BBQ/Pig Roast/Total Solar Eclipse goer and his son at The Observatory for lunch before heading to the party.
I checked out the Yelp reviews before we went. When I saw all the reviews about how great the ketchup was I knew this was my kind of place.
You know how some restaurants you visit and they're not very good, but you don't want to be completely negative so you leave a review along the lines of  "The McBurger tap water was as good as the tap water at a 5 star restaurant"?  Well speaking positively of ketchup is not the same thing.  Ketchup is the best part of most meals for me. My husband says I should start conversations with the waiters by asking if they have ketchup and if so what does it come with because it is what is most important.
I can confirm the Portland Ketchup at the Observatory was fantastic.
After lunch we hit the road for the BBQ and I had the good luck to be sitting in traffic behind this.
Our former co-worker, John Todd, clued us in that this was the Portland "Drunk Bus" and we should give it a wide berth.
We made it to the party, which was held at John's neighbor's place. This photo was taken from the hammock I was occupying. When you get older your idea of partying changes.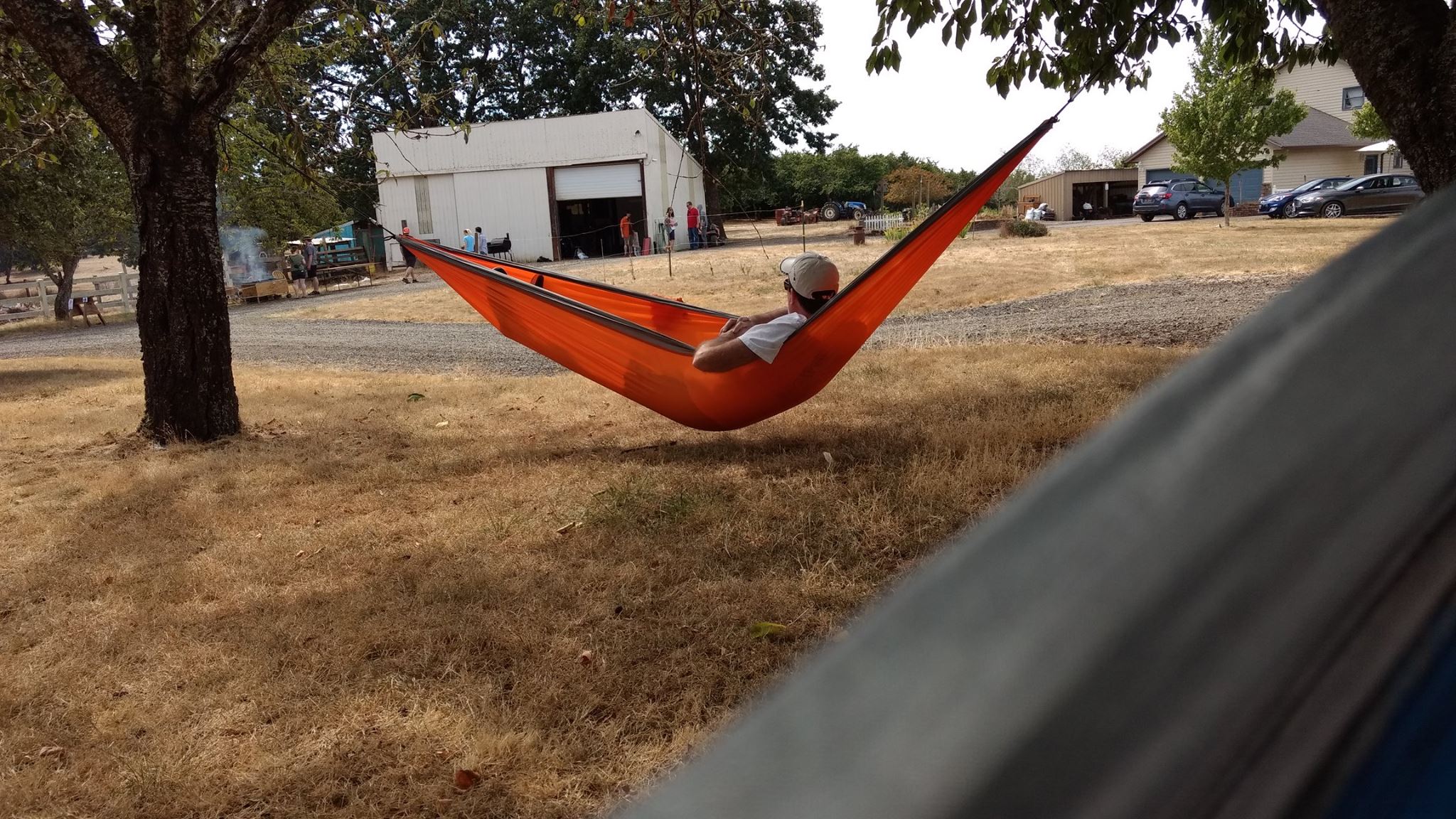 Quite a few of the attendees were geeks, like John, and had heard of some feats he'd achieved but hadn't seen them in person. So we took the opportunity to ask for a tour of John's place to see some of this in person.
Like this 100 foot Internet Tower that John found on Craig's List (yeah- you really can find anything on Craig's List) and set up at his place with some help from a neighbor. Geek out.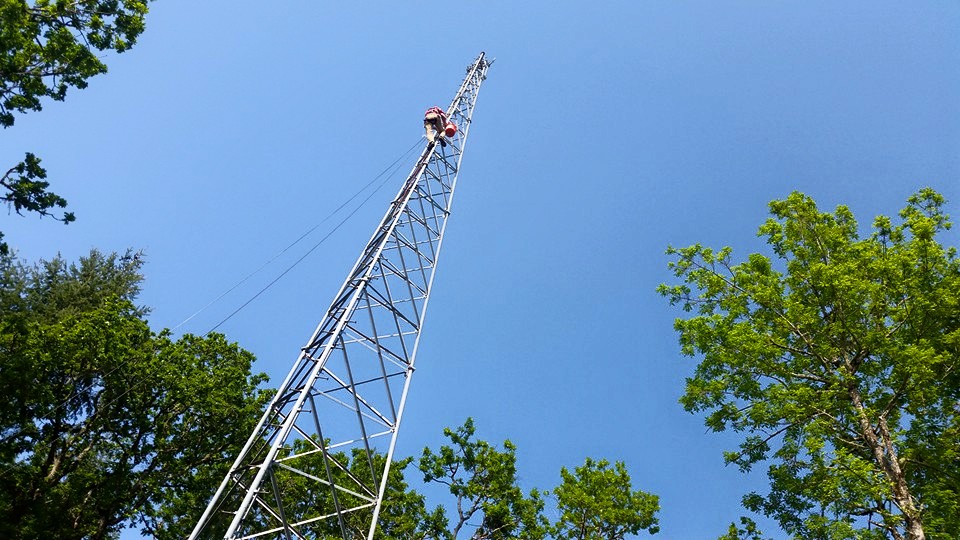 The next morning we started our drive to Cannon Beach, a solid recommendation from John.
Along the way we stopped in a parking lot across from Tillamook Sweet Relief Medical Marijuana Store to check out the eclipse.
To be clear, we did NOT partake because that isn't our cup of tea, but I can't do this blog without mentioning marijuana is legal in Oregon and how bizarre it is to see highway signs that clarify driving high is driving under the influence.
It was a trippy experience watching the eclipse to begin with, much less watching it near a marijuana store. My photo of the store front didn't come out well enough to post but the linked article above has a good shot of it.  We got about 99.7% totality for maybe 10 seconds.  It was like we were standing outside at dusk under a bright street lamp (the sun).  It wasn't dark enough to see stars, for crickets to start chirping, and for actual street lights to flick on like I heard happened in some other places, but still it was very cool.
Along the way we passed Dismal Nitch.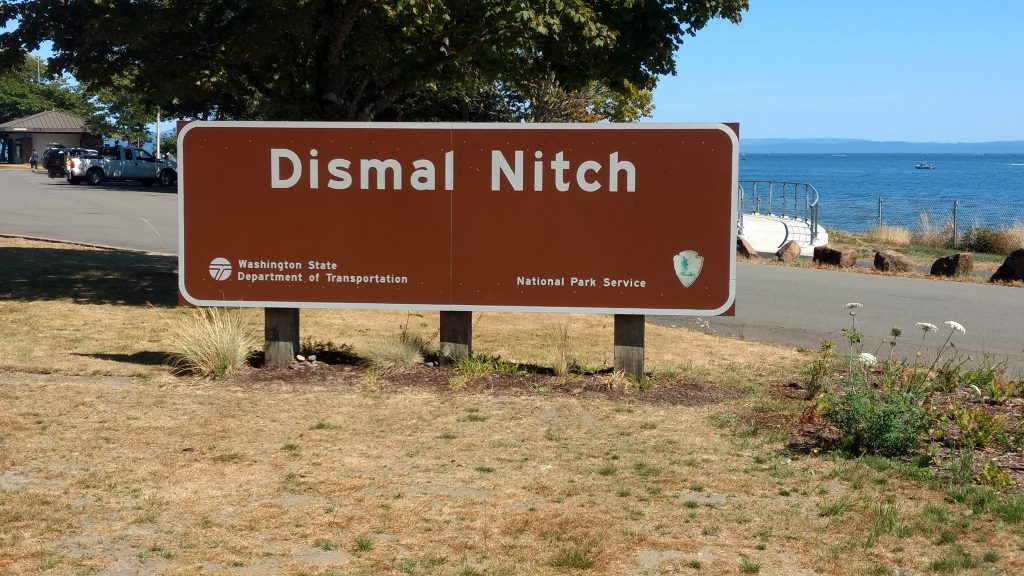 We also passed signs for Cape Disappointment and Humbug Creek.  Unfortunately, they were signs on the side of the road and we were going too fast for me to grab photos.
After navigating through these peppy places we arrived at Cannon Beach.
The Wayfarer and I are clearly on a date.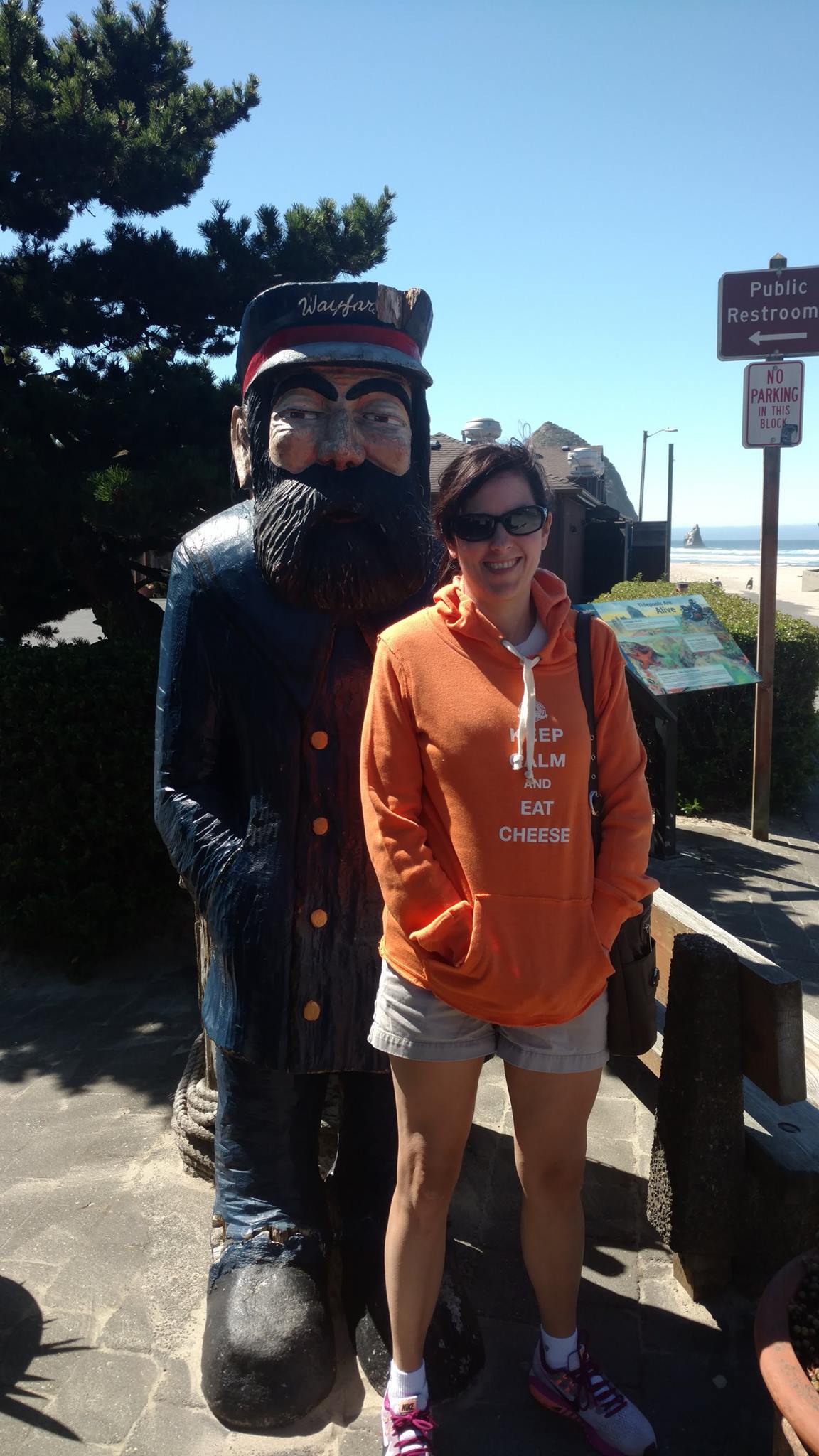 Half the time when I am out with Kevin I'm preoccupied by the thought that I might have to grab his shirt and reel him back from various situations- from cross walks where the pedestrian light is red and from the very edge of the sidewalk by rush hour traffic. Here he is in the danger zone again for the sake of getting a good photo. I notice it's starting to seem creepy that all three photos of him in this blog are from the back, like I'm in stalker mode.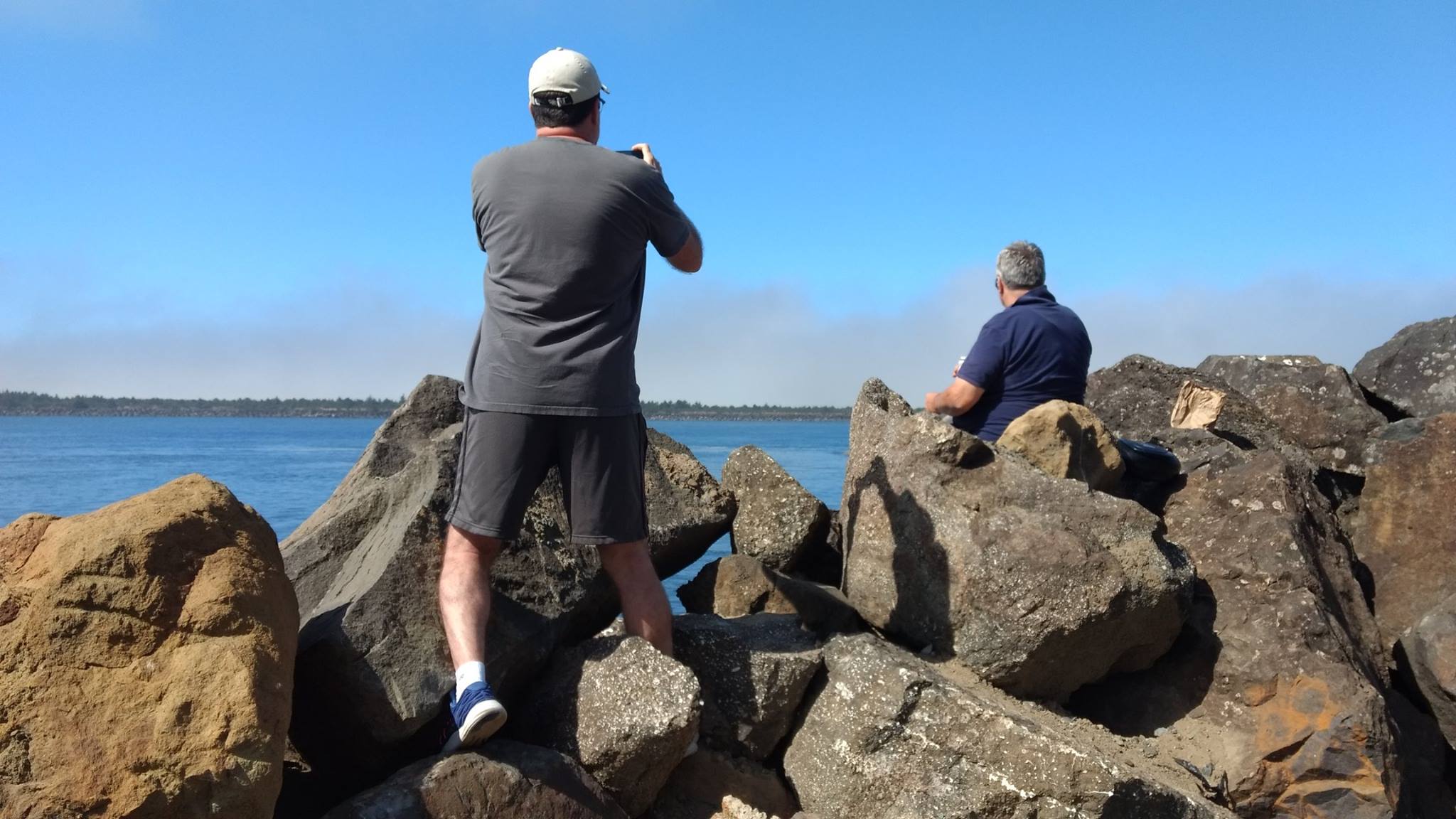 We hit up Bruce's Candy Kitchen where I found lots of options for gifts for the distinguished gentleman, like this scarf.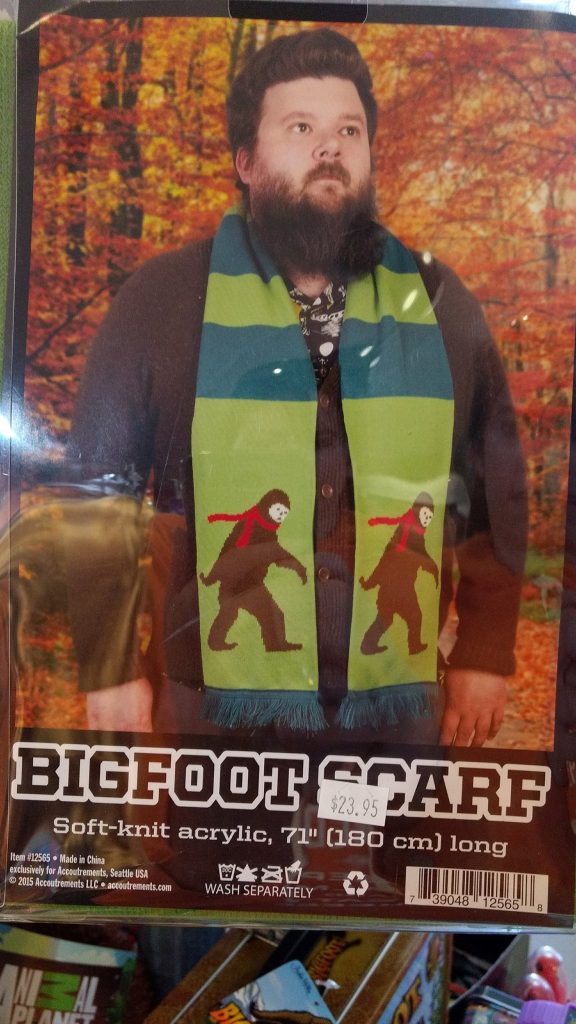 We also bought taffy. So. Much. Taffy.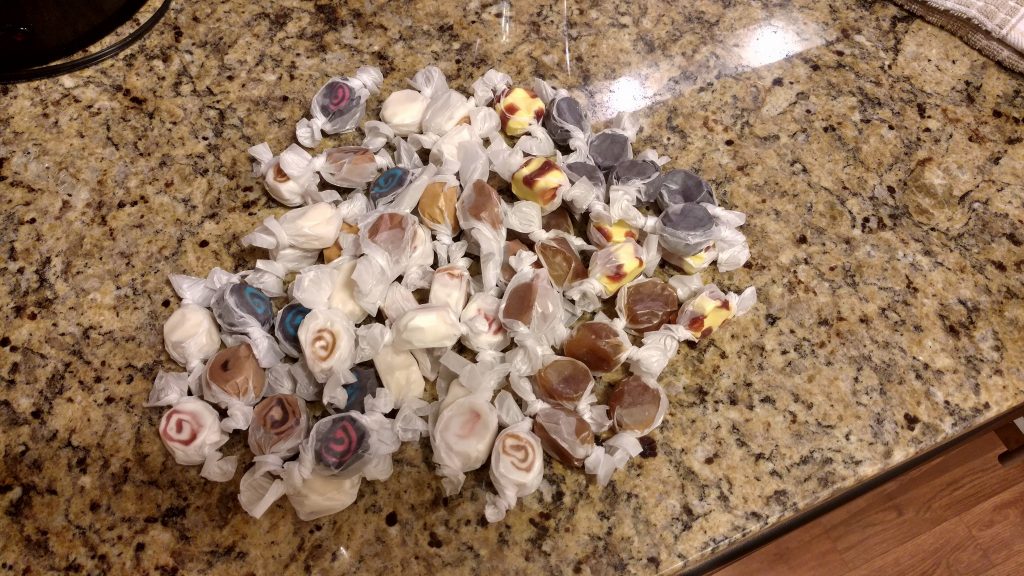 Do you know what else Bruce's Candy Kitchen had? Five pound gummy bears. I could post a photo or I could tell you where you can buy your own five pound gummy bear. I'll do the right thing. Here you go, Giant Gummy Bears.
After grabbing lunch we headed back and had a late dinner before packing for our early flight, another 4:30 am wake up call, the next morning.
We landed at LaGuardia hot, tired, and not in a mood to do our training.  We had a car service picking us up. I've played the "Where are you? I don't see you" game with plenty of car services because they don't know what I look like.  One time I even had a driver overlook me completely because he thought I sounded like a man on the phone, so he was looking for a man. For the record I do not sound like a man. Not at all. So this time I took a selfie of us and texted it to the driver. No problems recognizing us, it was a quick pick up.
I've also had drivers take weird routes home and I thought maybe I was being kidnapped. That results in messages like this one between my better half and I a few months ago when I was returning from the airport after a work trip.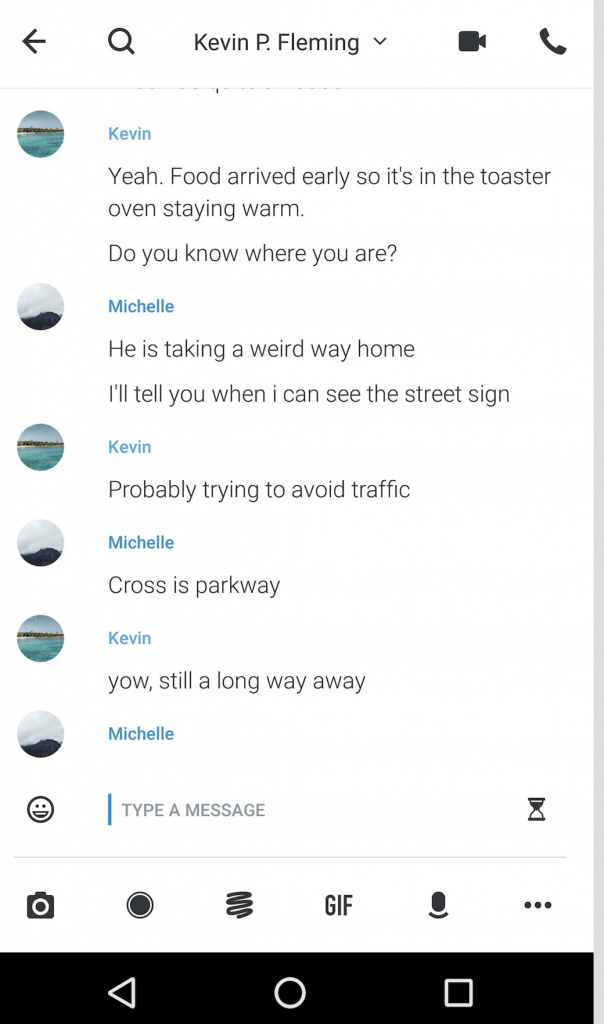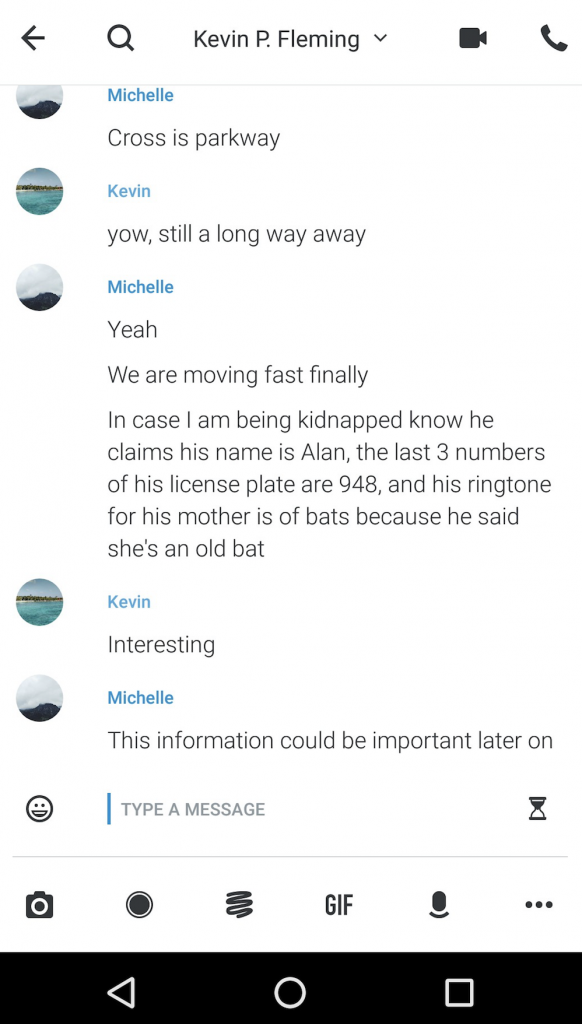 The next day we woke up early to do a make up training session and I sensed a cold coming on. I traded my caramel macchiato for Cherry Emergen-C mixed into a thermos of water and powered through the training.
We've stayed on track with our training so far and raised $975 of the $1,800 goal!  Thank you guys so so much for the donations and the rocking song choices. If you'd like to make a donation and pick a song of your choice you can do that here .  We both have work trips coming up but we're feeling confident about being able to stay on track with training until the big day.