I will miss our neighborhood when we move.  For almost two years we have lived in Westport, Connecticut. In August we move to Pelham, New York.  I'm sure there will be great places to run there but so far our current neighborhood has some of the best places to run out of anywhere I've lived. I thought I'd take you on my usual 5K neighborhood route in this blog. Unless I have regulation rage going on (I'm looking at you CASL), I'm normally about as fast as a herd of turtles stampeding through a pool of peanut butter.  I just putter along and enjoy the view.
The Greens Farms Train Station and Steam Coffee Bar is just up the street from us. I run the parking lots of the train station for hill work.
On the road to the train station I pass right next to a wildlife sanctuary.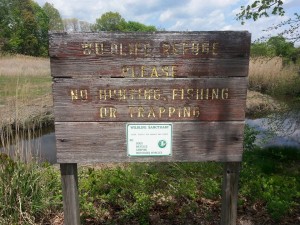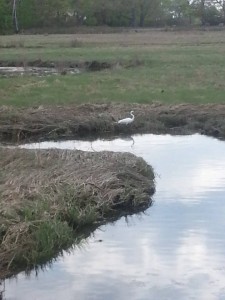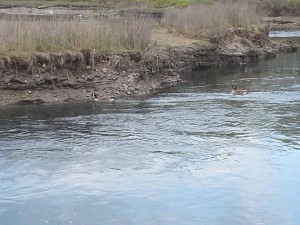 Uphill from that is where I circle around at Burying Hill Beach.
Burying Hill used to be called Burial Hill, not much of an improvement.  As you probably guessed from the name it is the final resting place for the town's colonial settlers.  It's a very rocky resting place.
Bench on Burying Hill Beach                          The view from Jane's bench
From there I go up Beachside Avenue, which overlooks Long Island Sound. My mom grew up on Long Island and told me she used to look across the sound to Connecticut. It's a neat feeling to be looking back across to where mom stood over thirty years ago.
Westport is home to a slew of celebrities like Michael Bolton, Joanne Woodward, and Phil Donahue. Martha Stewart used to live in and film out of her house on Turkey Hill, about a mile from where we are now, for over 25 years until she went to prison in 2005. The houses in Westport definitely reflect the population, here are a few photos I took on the way up Beachside.
That's not a hotel, it's a house.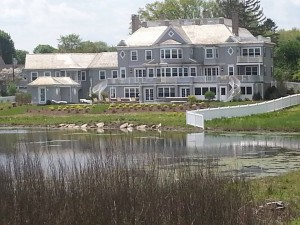 One of the houses has a separate entrance for worker bees.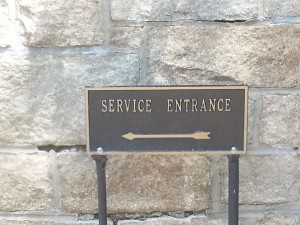 And another has some interesting lawn art. I guess when you are rich you eventually run out of good ways to spend your money and wind up having to spend it on things like giant pencil eraser lawn art.
Beachside Avenue turns into Pequot Avenue and takes me into Southport. Just into Southport is where Southport Beach is. It's much less rocky than Burying Hill Beach and has less dead people.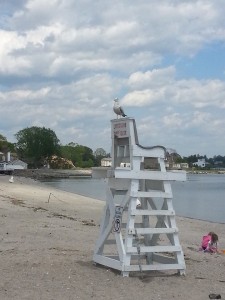 I loop around once I get to Southport Beach and head back on the same route towards home.
I will be sure to scout out a cool running route in my new neighborhood and blog about the route after the big move!