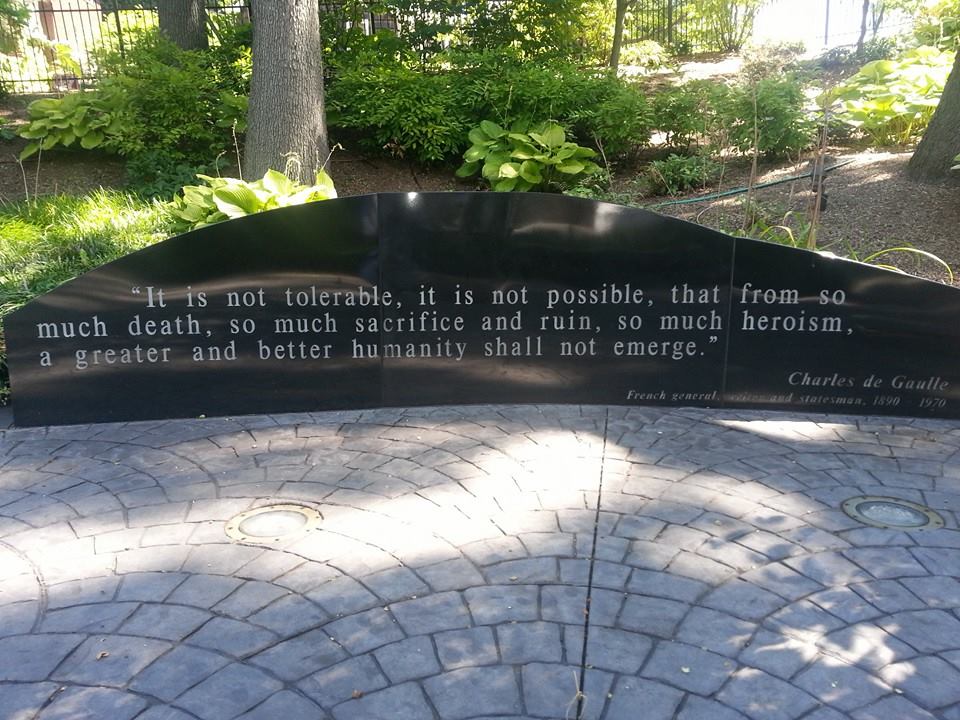 We have been living in Pelham, New York for a little over a week now.  I had planned on taking you on a run through my new neighborhood in this post but last weekend I slightly injured my ankle. I went on an 18 mile run that day. I could only do 12 miles in our neighborhood because I had places to go that morning and the streets in the neighborhood make for a slow run due to all the hills. So I knocked out the remaining 6 on the treadmill. As a friend said, the elevation chart on MapMyRun that day looks like shark's teeth.
Since that run the inside of my ankle has had a tugging feeling that has been improving by the day. No pain, no swelling or bruising, just a tugging sensation that feels better as I move around.  But because of the injury I have stuck to doing my training runs on the treadmill. Even the 9 mile one. With no TV.  It was boring as heck. But I'm grateful to be able to run on it at all.  I joined a local running group (Westchester Trails) through Facebook that gave me great advice on flatter locations to run when I am brave enough to have another go at it.
I am still not entirely sure what caused the injury. It could have been the hills, could have been worn out shoes, or it could have been that the sidewalks in our neighborhood are shattered like eggshells.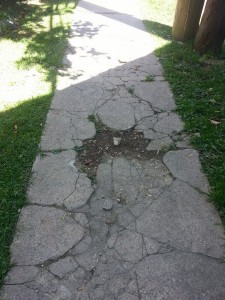 Whatever the reason it has been hard not to get a little bummed and nervous about it, especially as I'm getting so close to the marathon and I'm nearly at the stage where I'll be doing my longest run. But it hasn't bummed me out nearly as much as what's going on in our world today.
A week or so ago one of my friends posted this on Facebook.
"Sometimes you have to stop looking at the problems right in front of you and take a minute to focus on what is to come… so I'm looking to the horizon. Deep breaths, this too shall pass."
In the comments section my friend got into a bit more detail on what was weighing on her and it resonated. She explained "Well, Addisyn is sick and teething something awful, prayer certainly couldn't hurt there… but this was meant on a much more grand scale. I am feeling the weight of everything going on in our world, I worry for my children and I am scared for us as "One Nation". Sometimes it just gets too much. It seems there is more bad than good right now, so I am just trying to find a touch of perspective. Football season should be a welcome distraction. Just feeling burdened today. Pray for our world and everyone in it, *we* need it more than *me*."
That is exactly how I've been feeling. This ankle will heal. If it doesn't I'll do a marathon some other time. But the things that are happening in our world right now are impossible to put a positive spin on. Terrorism is horrific.
So over lunch today I walked over to an appropriate spot in our neighborhood that I discovered on my run Saturday. The 9/11 memorial honoring ten victims from Pelham.  The memorial has 10 benches and 9 trees, with one of the trees having two trunks to symbolize the two brothers who lost their lives that day.
The picture at the top of this blog is a quote by Charles de Gaulle that appears at the memorial, chosen by the families of the victims.
"It is not tolerable, it is not possible, that from so much death, so much sacrifice and ruin, so much heroism, a greater and better humanity shall not emerge."
I think this is the horizon my friend is looking to. A greater and better humanity.
That is the horizon I also choose to look out on.  I'll say my prayers for the people overseas and our military. But right here, up close, I'll enjoy the increased time my husband gets to spend with me because of his new shorter commute, I'll enjoy getting lost in my new neighborhood and having to call my husband to engage in a lively game "Where in Pelham is Michelle?", and I'll be grateful I live in the USA where we remember and we band together.